Country Kitchen Rustic Farmhouse Decorating Ideas
Lets talk about the rustic farmhouse style home decor. This article might be a great start for you to get some farmhouse kitchen ideas on a budget.
Dont forget to check out our products here 
Do you love the new Farmhouse style everyone is using in kitchens today? Then check out these old farmhouse kitchens pictures and get some ideas for your new rustic farmhouse kitchen .  Im not sure if you noticed but there is something about this new style of kitchens that is so popular now that everyone across america is wanting one. When it comes to farmhouse kitchen decorating Most people will start with the white cabinets and farmhouse sink and then buy all the accessories to complete the kitchen style.
Here is a beautiful kitchen featuring a large island with tons of counter space. The whites and the blues give it that country farm feel. Great antique lighting and nice stools giving this kitchen a 5 Star. 
 Shop Farmhouse Products 
Everyone loves a farmhouse sink with its growing popularity the farmhouse sink originated back in the days when large sinks were used to hold large amounts of water.  There is a few different styles with the more traditional types being a lot deeper then the modern type or top mounted sinks. One of the greatest things about these sinks is unlike your typical sink you have space to wash big oven trays, pots and pans items that you would normally struggle to wash in the standard stainless steal sink.


 As pictured above white farm house sinks seem to be the most common in todays kitchens although stainless steel is also an option. They are durable, affordable while adding a contemporary look to your typical traditional country style kitchen. If you wondering what some of the white sinks are made of then rest a sure you can find one to fit your needs. The common types of sinks are made of fireclay or porcelain. As we know porcelain or ceramic sinks can be prone to chipping and are not as durable as fireclay sinks. Generally less expensive. If you are looking for a more durable sink then the fireclay material would be a better fit for you. Fireclay sinks are durable against scratches and chips unlike the porcelain sinks. They are also very easy to clean and are not prone to discoloration like the porcelain sink.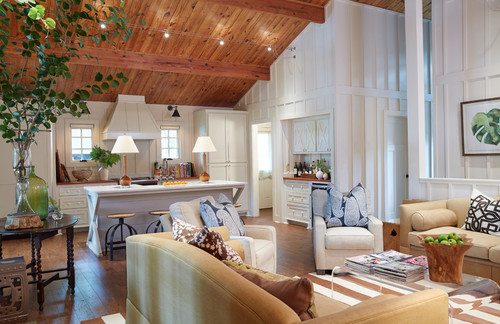 Related Terms:
farmhouse living room decorating ideas
rustic farmhouse decorating ideas
vintage farmhouse decorating ideas
country decorating ideas on a budget
old farmhouse decorating ideas
rustic country home decor
rustic home decor cheap
farmhouse interior design ideas
country living room decorating ideas
modern rustic living room ideas
what is modern farmhouse style